Dominic Lagace: Wakesurfing in Thailand
Post by Dominic Lagace
For the past three months, I have been teaching school and enjoying the warm summer in Phuket, Thailand. Read more about my trip here...
We have a lot of fun and put in a lot of hours wakesurfing between islands in one of the most beautiful places I have ever been. In the middle of Phuket close to the beautiful waterfalls is the Phuket Wake Park. I spent a lot of time wakeskating in the 2.0 system with people from all over the world that are running away from the winter cold, including Russians, Koreans, British, Spanish, French, Italians, etc. Amazing riders like Lior Soffer, Nick David, Daniel Grand, Kim Young II, and photographer Luis Montana all hang out at the Phuket Wake Park.
I was so excited to be able to shred in the Andamar Sea behind my brand new Tige Z3. In the marina there are very nice boats and yachts from all over the world, but everyone in the marina had their eyes on my Z3 because it was the first wakeboard boat to be parked in the marina.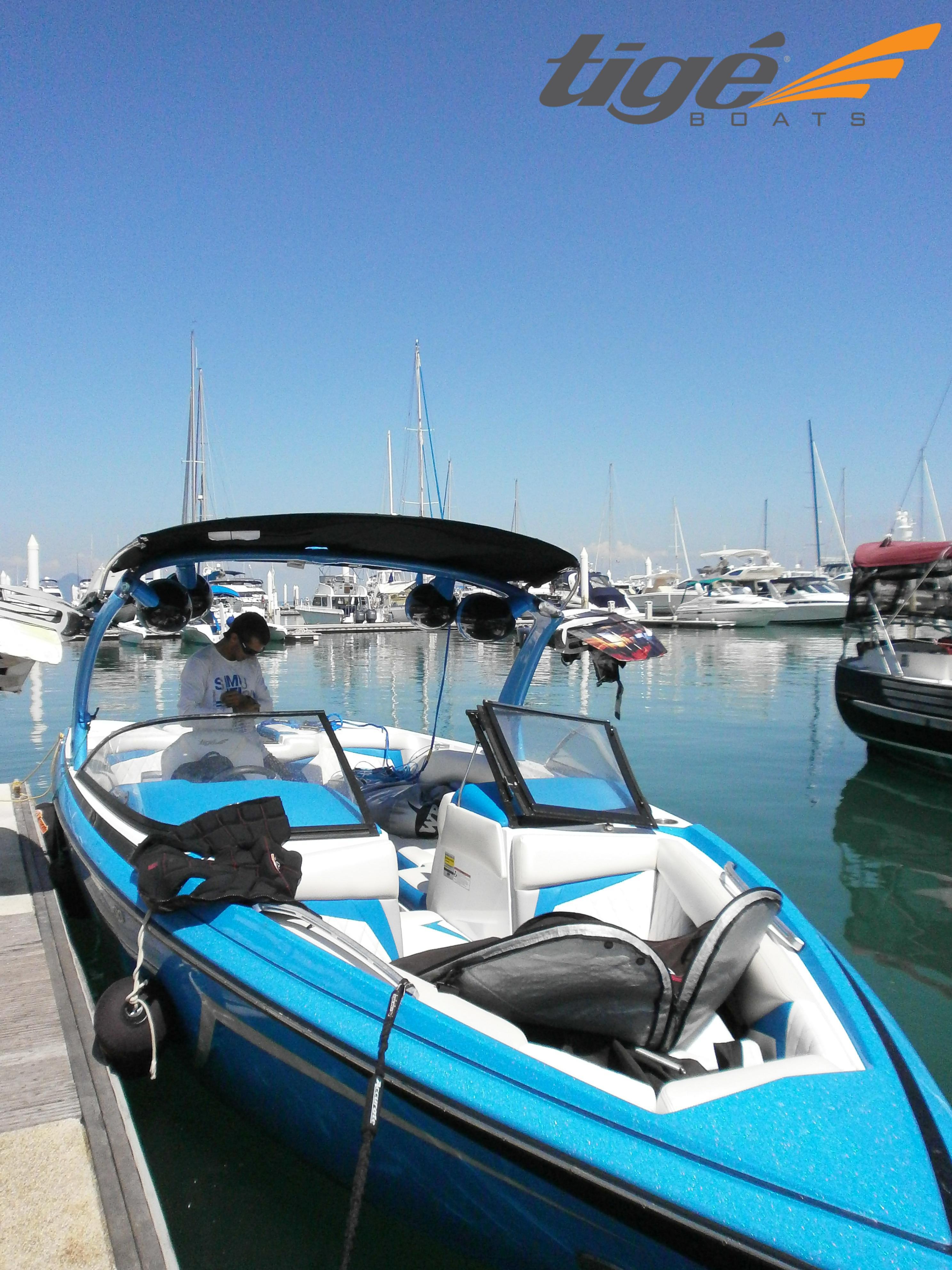 Wakesurfing is part of our life in Phuket, and riding in the middle of little exotic islands is amazing and you can't experience it anywhere else. Riding in the sea is quite different than riding in a lake. Salty water makes the surfboard very slippery and the natural movement of the sea gives you another thing to keep on your mind.
The weather conditions in Phuket are always changing, but with the very easy set up in a Tige goofy and regular riders can both enjoy the view, the water, the wave, and always get an unforgettable ride in paradise.
Dominic Lagace calls Quebec, Canada home. He owns Hi-5 Wake School and travels the world practicing, coaching, expressing his passion for the sport, and living the dream.
Follow Doum's blog or 'Like" him on Facebook!