67th Annual Spring Boat Show | Nebraska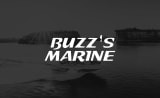 The largest in-house boat show to hit the Midwest! For eight days, Buzz's Marine is showcasing the boating industry's best models at their 67th Annual Spring Boat Show. It kicks off Saturday, March 18, 2023. Family fun is waiting for you! Giveaways, refreshments and amazing prices! Get your family ready for summer!
Event Times:
Saturday: 8:30-4:30
Sunday: Noon-4:00
Mon-Fri: 8:30-5:30
For more information email or call Jeff at jeff@buzzsmarine.com 308-440-9654
Let us know you're coming!