Caesar Creek Demo Day | Ohio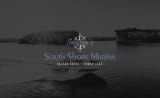 Learn more about the versatility and power of Tige Boats with Taylor's South Shore Marina! Head to Caesar Creek Marina on June 11 for their demo day. Demo rides will be given between 12:00 PM - 4:00 PM , and you must RSVP to book a time slot.
For more information, email or call Justin Dysert at Justin@ssmarina.com, 513-855-4402 Ex. 101.

Let us know you're coming!