Cannes Yachting Festival 2023 | France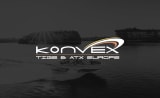 Scheduled to run from 12-17 September 2023, this show is one of the leading in-water yacht shows in Europe. The Cannes Yachting Festival attracts around 700 boats each year, which are divided between two iconic marinas; Vieux Port and Port Canto. Come check out Tige Boats with PRODALY NAUTISME.
For more information, email David at nj@prodalynautisme.com
Let us know you're coming!