Central New York Boat Show | New York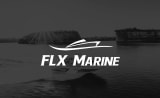 The Central New York Boat Show has been the largest boat show in all of New York State, with more boats than any of the other shows. Join FLX Marine and check out the 2024 Tige Boats lineup!
Show Information:
Location:
New York State Fairgrounds the Expo Center and Exhibit Center
Show Times:
Thursday: 1PM-9PM
Friday: 1PM-9PM
Saturday: 10AM-9PM
Sunday: 10AM-5PM
For more information, email Nick Hardy at nick.hardy@flxmarine.com.
Let us know you're coming!