Charlotte Ski Boats Open House Boat Show | North Carolina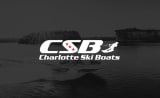 Go hang out with Charlotte Ski Boats on January 12-13 and check out the 2024 Tige Boats lineup at their Mooresville dealership! There will be food, drinks, and entertainment!
Hours on both days: 11 am - 6 pm
Contact Tanner at 704-352-6785 for more info!
Let us know you're coming!