Detroit Boat Show | Michigan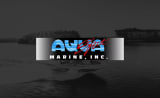 Join Aqua Sports Marine and Tige Boats for the 2023 Detroit Boat Show on January 14-16 and 19-22! The event will be held at Huntington Place, formerly Cobo Center. See times below.
Times:
Saturdays: 11AM - 8PM
Sundays and Monday: 11AM - 6PM
Thursday and Friday: 3PM - 9PM
For more information email or call Jeff Nichols at jeff@aquasportsmarine.com , (810) 629-2800.
Let us know you're coming!