Flathead Valley Boat Show | Montana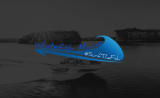 Get a lasting impression from the very first glance. See what's new with the 2023 Tige line at the Flathead Valley Boat Show with Whitefish Marine.
The event is February 10-12, 2023 at the Flathead Fairgrounds in Kalispell, Montana.
For more information email Garth or Jarvis at garth@whitefishmarine.com, jarvis@whitefishmarine.com.
Let us know you're coming!