Germaine Marine's 2023 Release Pre Boat Show Sales Event | Utah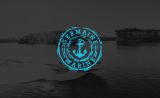 From 2PM - 5PM on December 10, head to Germaine Marine - American Fork to see the all-new Tige Z5, the ATX Type-E Power Tower, and everything else Tige and ATX have to offer for 2023 in a laid back environment. It's a night to hang out with the Germaine crew, have some good food, and take advantage of the end of the year sales!
Contact Adam Brewer at 801-682-8933 or adam@germainemarine.com for more info!
Let us know you're coming!