Novi Boat Show | Michigan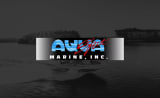 On March 9-12 join Aqua Sports Marine at the Suburban Collection Showplace to see 2023 Tige Boats at the Novi Boat Show!

Show Times:
Thursday & Friday: 2PM– 9PM
Saturday: 11AM – 9PM
Sunday: 11AM – 5PM
For more information, call or email Jeff Nichols at Jeff@Aquasportsmarine.com, (810) 629-2800.
Let us know you're coming!