Sacramento Boat Show | California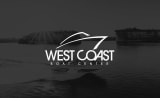 Check out the 2024 Tige lineup with West Coast Boat Center at the Sacramento Boat Show!
Where?
Cal Expo
When?
March 7-10
What time?
Thursday & Friday: 11AM-6PM
Saturday: 10AM - 8PM
Sunday: 10AM - 6PM
For more information, email Connor at connor@westcoastboatcenter.com.
Let us know you're coming!