Springfield Boat, Sport and RV Show | Missouri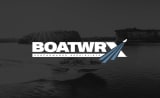 Next summer goals can be today's reality. Lucky for you, our dealers are ready to show you everything a Tige has to offer at the Springfield Boat, Sport, and RV Show on January 13-15. Head to the Ozark Empire Fairgrounds and learn more about the 2023 Tige lineup!
Dealers attending: Blackbeard Marine and Boat WRX
Showtimes:
Friday: 10AM-6PM
Saturday: 10AM-6PM
Sunday: 11AM-4PM
For more information, email:
Boat WRX: Josef Welsh at josef@boat-wrx.com
Blackbeard Marine: Clint Stoffels clint@blackbeardmarine.net
Let us know you're coming!