St. Charles Boat Show | Missouri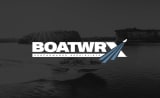 Check out the versatility and features of the 2023 Tige Boat lineup with Boat WRX at the St. Charles Boat Show on February 23-26!
Show Information:
Location:
St. Charles Convention Center
1 Convention Center Plz
St. Charles, MO 63303
Times:
Thursday, February 23: 12PM-9PM
Friday, February 24: 12PM-9PM
Saturday, February 25: 10AM-9PM
Sunday, February 26: 10AM-5PM
For more information, email or call Leon Cherry at leon@boat-wrx.com, 573-530-9625.
Let us know you're coming!