The Bart Hall Show | Pomona, CA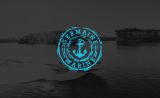 Next summers goals can be today's reality. Lucky for you, Germaine Marine is ready to show you everything a Tige has to offer at the Bart Hall Show in Pomona, California! From January 20-22, head to the Pomona Fairgrounds to check out the 2023 Tige lineup.
Contact Jason Robertson at 951-278-9619 for more information!
Let us know you're coming!