Wake Authority's 2nd Annual Boat Show | Texas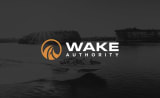 Next summer goals can be today's reality. Lucky for you, Wake Authority is ready to show you everything a Tige has to offer at their 2nd Annual Boat Show on March 24-26 at the Lake Tyler Marina and Resort!
For more information call or email Floyd Rucks at Floyd@wake-authority.com, 903-504-0501.
Let us know you're coming!