Protect-All Boat Cover
Keep your Tige fully-covered and fully-protected with the all-new Outer Armour Protect-All Cover.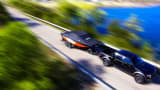 FULLY-COVERED
Fully-weatherproof.
Fully-aerodynamic.
Fully-secure.
Fully-bug resistant.
Fully-awesome.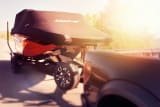 PROTECT IT ALL
Featuring the Vacu-Hold System and securing everything you love about your Tige, the Protect-All Cover will keep your boat in perfect condition and free from the elements whether towing or storing.