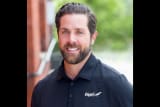 Tige Boats, Inc. Appoints New Regional Sales Manager
Abilene, TX -- Tige Boats, Inc. is pleased to announce Kevin Crocco as a new Regional Sales Manager, representing Tige Boats and ATX Surf Boats on the East Coast. His role will include managing Tige/ATX's world-class dealerships, building strategic sales goals, and refining business development. Most recently, Crocco was residing on Candlewood Lake in Connecticut but is joining the Tige team at its headquarters in Texas.
"Kevin is the perfect fit for this position as we continue to grow our corporate team with driven, passionate, and experienced people," stated Charlie Pigeon, Founder, and CEO of Tige Boats. "His impressive resume in finance, sales, and retail in the towboat industry accelerates his knowledge for his new position and career here at Tige Boats."
Crocco was born and raised in Yonkers, NY, and boated on Candlewood Lake. He received a degree in Finance, leading him to an eight-year journey on Wall St., working in sales and trading with the Investment Bank. After Wall St., Crocco decided to take a different path and return to his passion for life on the water, which led him to Colorado for several years to work in the towboat industry along with a career in real estate selling waterfront properties. When the opportunity arose to join Team Tige as a Regional Sales Manager, Crocco was eager to jump back into the marine industry working for a manufacturer.
"I immediately fell in love with the culture, lifestyle, and passion at Tige," stated Crocco. "Tige is forward-thinking and constantly pushing boundaries in the towboat space. I'm beyond excited to be a part of it and grow with a company I truly believe in."