The Award-winning Tige 22 RZX
The Boating Industry has spoken. The 22RZX is the award winner for the top product on the water.
Surf, ski or wake? No problem. The 22RZX can pick up whatever you're throwing down, and out-perform every other boat on the water. Boasting the largest and most intuitive touch screen, the GO System powered by TAPS 3T, and intelligent Smart Wheel controls, the 22RZX is truly a complete innovation. It's ready... are you?
Design Yours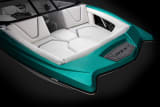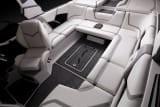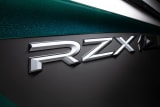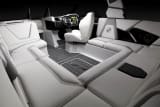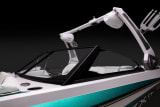 Ballast
3800 lb (1723.6 kg)
Fuel Capacity
65 gal (246 l)
Storage
79.16 ft³ (2.24 m³)
Robert S.
This is my second Tige and the nicest boat I've owned. It's an awesome machine and blows my previous boats surf wave away! The new 2 to 1 transmission is amazing and even slammed with plug and play and large crew it planes out smoothly with ease. My boat has the upgraded sound and it thumps. Very pleased with the RGB lights and the clear 2. Very easy to use. My dealer is awesome and makes owning a Tige boat even better than it already is. Thanks Andre and Jacques!
Schedule a Demo
There's only one real way to experience Tige. Let's rock!