The 2024 22RZX.
The 22RZX gives you the power to do what you want on the water with its sharp design, state-of-the-art technology, and thrilling performance. This sporty yet luxurious addition to the RZX Class is designed to deliver a first-class experience for every rider.
With top-of-the-line features and powerful waves the 22RZX is in its prime. It's no surprise that the 22RZX was voted top three for Wakesurfing Boat of the Year by the WakeWorld's Riders Choice Awards. Boasting massive amounts of storage, the GO System powered by TAPS 3T, and intelligent Smart2 Wheel controls, the 22RZX is truly next-level.
Design Yours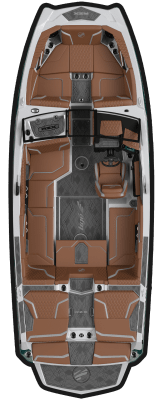 Ballast
3400 lb (1542 kg)
Fuel Capacity
57 gal (216 l)
Storage
143.57 ft³ (4.1 m³)
Madelyn Warren
I have had Tige boats ever since I started boating. Also have been on many others. My Tige 22RZX is all around the best boat I have ever been on. From the user friendly controls to the luxury interior it is unbeatable. I love the looks and performance of the boat in any scenario from surfing, cruising, tubing, or wake boarding. It can do everything! My dealer in Post Falls, Idaho took great care of me. Tyson Arotta answered all of my questions and helped me through the entire ordering process.
Schedule a Demo
There's only one real way to experience Tige. Let's rock!