The 2023 24RZX.
Expand your expectations with the 24RZX. Exuding confidence, its razor edge design is complemented by its distinct lines and lush diamond stitching. With a culmination of our latest advancements, the 24RZX goes big, not just in size but in performance, versatility, luxury, storage, and freeboard. If you crave power, state-of-the-art technology, and want to stand out - the 24RZX is the boat for you.

The 24RZX is a thrilling union of sport and luxury. When you're ready to GO Wake, your 24RZX will adjust accordingly, and you will be riding clean, tall wakeboard wakes within seconds. But it doesn't stop there. The GO System™ allows you to keep your wave long and mellow while you're learning your way around the wave, or take it all the way steep to experience an endless ocean-worthy wave.
Design Yours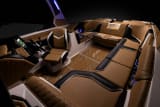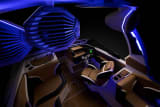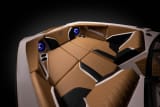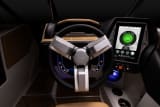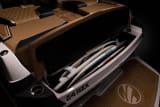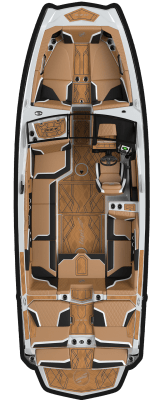 Ballast
4000 lb (1815 kg)
Fuel Capacity
80 gal (303 l)
Storage
162.45 ft³ (4.6 m³)
Mike & Michelle
I am so impressed with this new boat! We upgraded from a 2005 24V, which was a great boat. The technology, performance and overall experience has come a long way in 13 years. The Tige Clear control system is very intuitive and has great function... It has amazing power and torque. The surf experience is wonderful on this boat. You get 3000lbs of ballast with no need to sacrifice any storage since all the ballast is under the floor. Very Happy!
Schedule a Demo
There's only one real way to experience Tige. Let's rock!