The 2024 Z1.
The Z1 packs everything you love about the Z3 into a sleek and nimble 21' package, without sacrificing on the space you need for a memorable day on the water. With its traditional bow, Tige's iconic diamond stitching, and a deeper freeboard, the Z1 is designed to give you the Tige performance you expect.
The Z1's sharp design comes with immense skill - you will be riding ocean-worthy waves, rampy wakes, or flat slalom wakes that round out complete versatility. When you're ready to GO, so is your Z1. At the push of a button, you can dial in your sport of choice whether it's wakesurfing, wakeboarding, or skiing.

Design Yours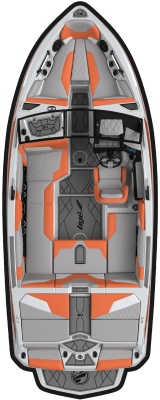 Ballast
3150 lb (1429 kg)
Fuel Capacity
46 gal (174 l)
Storage
101.26 ft³ (2.87 m³)
Schedule a Demo
There's only one real way to experience Tige. Let's rock!