Spokane Boat Show | Washington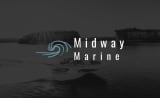 Join Midway Marine at the Spokane Boat Show and check out the 2023 Tige lineup! Head to Spokane County Fair and Expo Center on January 26-29 and learn more about what Tige has to offer.
Show Times:
Thursday-Saturday: 11AM-7PM
Sunday: 10AM-4PM
For more information, email or call Tyson Arrotta at tyson@gotomidway.com, 509-370-1300
Let us know you're coming!