Tige Five Limited Warranty
We are proud to offer the strongest warranty to ever be offered in the boating industry—The Tige 5 Warranty. Quality and dependability are engineered and manufactured into every Tige and the Tige 5 Limited Warranty is designed to keep your time on the water as pleasurable and worry-free as possible. The Tige 5 is the most transparent, comprehensive warranty in the inboard segment that provides owners with maximum coverage and minimal limitations.
MAXIMUM COVERAGE. MINIMAL LIMITATIONS.
The Tige 5 has you fully covered bow to stern with minimal limitations. The limited warranty will cover the parts and labor on the Indmar RAPTOR Engines, Tige CLEAR, electronics, Audison Pro-Audio System, and the Boatmate Trailer—just to name a few.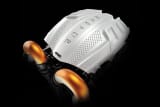 INDMAR RAPTOR SERIES ENGINES
Your peace of mind is reassured by a closed cooled 6.2L power train that delivers no compromises, untouched precision, and 5-years of exclusive warranty.
TOUCH SCREEN AND ELECTRONICS
Keep the control in your hands with The Tige 5. Tige CLEAR Horizon is backed with 5 years of worry-free control.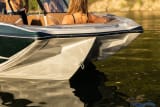 LIFETIME HULL REPLACEMENT
Tige offers the only complete hull replacement warranty in the industry. If you ever experience a structural hull failure or delamination, at any time while you own your boat, Tige will replace it with a new boat.
WE'VE GOT YOU COVERED
While we're proud to offer the Lifetime Hull Replacement Warranty, we are even more proud of the fact we've never seen a Tige structural hull failure. But if it ever happens, unlike most manufacturers that simply patch hulls, we'll ensure you can always enjoy the trusted integrity of a solid new ride.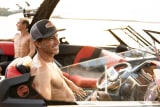 EVEN THE SECOND OWNER IS COVERED
Yes, you can transfer The Tige 5 and the LifePlus Lifetime Hull Replacement to the second owner.