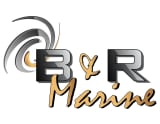 Attention: Central Illinois!
Central Illinois, You now have a Tige dealer and service center near you! Our presence continues to gain power in 2013 with the addition of B&R Marine in Taylorville, Illinois.
"We believe Tige is the best fit to partner with B&R in our new endeavor to be a marine dealer," said Ross Kirkendoll, owner of B&R Marine. "We are very excited about this opportunity to grow our presence in Central, IL, bringing a new level of sales and service to the area."
Welcome to the family, B&R Marine!