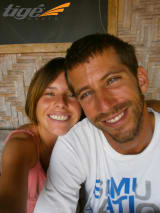 Dominic Lagace: There's No Place Like Bali
After an amazing time in Thailand, it was time for us to head to Indonesia…
Indonesia has 17,508 islands with over 250 million people, its located in Southeast Asia and Oceania.
For us it's always been a dream come here and to see for ourselves all of the good things that everyone talks about in Indonesia…. But most of all, we wanted to surf the best waves in the world.
From Phuket we took a plane to Singapore, ate amazing food and waited for our next plane. The flight was nice and relaxing. We arrived in Indonesia at the International Depnansar Airport in Bali feeling more than excited. February in Bali is the rainy season. The temperature and humanity was just perfect. Not too wet and never dry.
You can feel the vibe and the ambiance straight out of the airport. Smiles on everyone's faces, Bob Marley playing on the bus… All indications we've arrived to the most perfect island. The people in Bali are one of our favorites. They have been so kind and nice to us, which makes our trip even better. They make you feel so welcome and comfortable in their very own island that its hard to imagine people nicer, even when there's so many tourist all over the year. They have sincerity among their faces and contagious smiles. When we left it was a magical feeling, like we were all one big family. My friend from Mexico, Raffaelo, was also in Indonesia at the same time. He is an amazing surfer and very cool friend. It's always nice to see familiar faces all across the world.
Bali is the ultimate surf destination with perfect waves all over the coast… Lefts, rights, and of course a lot of barrels. Bali Island has so many surf breaks, so when the swells, winds, and the tides change you always can find a place to surf. There is only 4 days per year that there is no waves. It's funny that we all are chasing the swells, and move from one break to another on motor bike. It's like living on a lake and having your own Tige boat, you always have a wave to surf.
In most places during rainy season and having strong winds almost everyday, finding a good spot to surf could be difficult. But as I said you can ALWAYS find a place to surf in Bali. We met up with Dono, a local Indonesian surfer, to explore some surf spots working in these conditions. I was more than happy when we found some good spots. It felt like home. The surfer spirit is always free and relaxing and the focus is on only one thing… catching the next wave!
Bali is full of magic and mysticism. They have many gods (one for almost for everything) and we could watch ceremonies every day. We were very impressed to discover that in Bali there's only 4 names for all the people. They name in the order of birth. The firstborn is "Wokalayan" (Wayan or Yan, for short), second is "Made," third is "Nyoman" or "Komang" (Man or Mang for short), and fourth is "Ketut" (often elided to Tut). It was so impressive discover such a thing.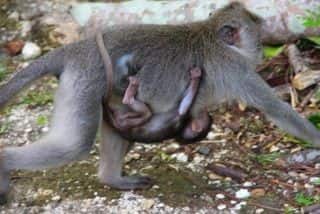 After surfing in paradise, we went to visit the Uluwatu`s Temple at the top of the cliff (it's also called the Monkey temple). There's monkeys everywhere! They are so cute to see. It's impressive to see that they are very used to being close to people. It is normal that more than one try to jump on you. We had to watch out though because they are very smart and can take things from us.
All of the pros and legends of surf are here or have been here. Bali has the best photographers, film makers, riders and of course the star of the show, the best waves on the world.
I always have this feeling to be in somewhere important in the world… And there's no place like Bali.