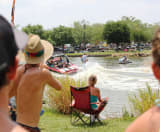 The Tige Endless Wave Tour Gets Bigger In Texas
The 15th annual Wake the Desert in San Angelo, Texas lived up to all of its expectations with a stacked round of finals. Witnessed by its largest crowd in history, this weekend's fierce competition concluded with new reigning champions and anticipation as Wake the Desert continues their dominance as the largest wake event in Texas. This year's unique competition brought together 150 riders including some of the world's top names in wakesurfing and wakeboarding.
WAKE THE DESERT RESULTS:
WAKESURF
Mens Pro Surf
1st – Chase Hazen
2nd – Chris Kinsey
3rd – Ford Chupik

Mens Pro Skim
1st – Dominic Lagace
2nd – Brandon Tollie
3rd – Chad Sharpe

Womens Pro Surf
1st – Allison Sos
2nd – Angie Viland
3rd – Emily Agate

Outlaw Men
1st – R.J. Garcia
2nd – Michael Concienne
3rd – Ross Dumas
Outlaw Women
1st- Jennifer Concienne
Amateur Men
1st – Jonathan Demel
2nd – Sebastian Rynhoud
3rd – Kevin Brewer

Amateur Women
1st – Hana Darwin
2nd – Brooklyn Johnson
3rd – Janelle Harrington

Juniors
1st – Erika Sos
2nd – Bradon Dempsey
3rd – Jessica Garcia

Masters
1st – Mike Viland
2nd – Rob Harrington
3rd – Buck Dempsey
WAKEBOARD
Junior Girls Wakeboard
1st- Logan Vaughan
2nd- Ainsley Harper
3rd- Bailey Beall
Junior Boys Wakeboard
1st- Austin Harper
2nd- Coleman Vaughan
3rd- Braxton Bauerleon
Women's Open
1st- Erika Etling
2nd- Christina Delmas
3rd- Kassie Harper
Intermediate
1st- Jayden Coates
2nd- Wade Mitchell
3rd- Kyle Fulford
Advanced
1st- Codey Reichle
2nd- Ross Delmas
3rd- Dylan Bolts
Expert
1st- Marshall Lewis
2nd- Newt Kitchens
3rd- Justice Price
Outlaw
1st- Dean Smith
2nd-Chad Sharpe
3rd- Keenan Allen
WAKESKATE
1st- Reece Boland
2nd- Travis Blair
3rd- Colton Steele

Thanks to the Endless Wave Tour and Wake the Desert sponsors: Tige Boats, Wake9, Family Powersports, Ski Skeller Sports, Indmar Marine Engines, PTM Edge, Wet Sounds, Boat Mate Trailers, Zero Off, Panoptic Insurance, American Financial and Automotive Services, Insane Kustomz, Elite Solutions, Shred Stixx Wakesurf Co / Chaos Surf Co, First Financial Bank, Communications Supply Corp, CalTech, Mendonesia Surf, Soulcraft, SMC Technologies, Inland Surfer, Doomswell, and Red Bull.

Plan to join us at the next stops of the Endless Wave Tour. Registration is available at endlesswavetour.com.
• Seca Surf Sessions – August 1-3 – Kelowna, BC, Canada
• Texas Surf Showdown – August 22-24 – Fort Worth, TX
Above: TeamTige rider Chase Hazen.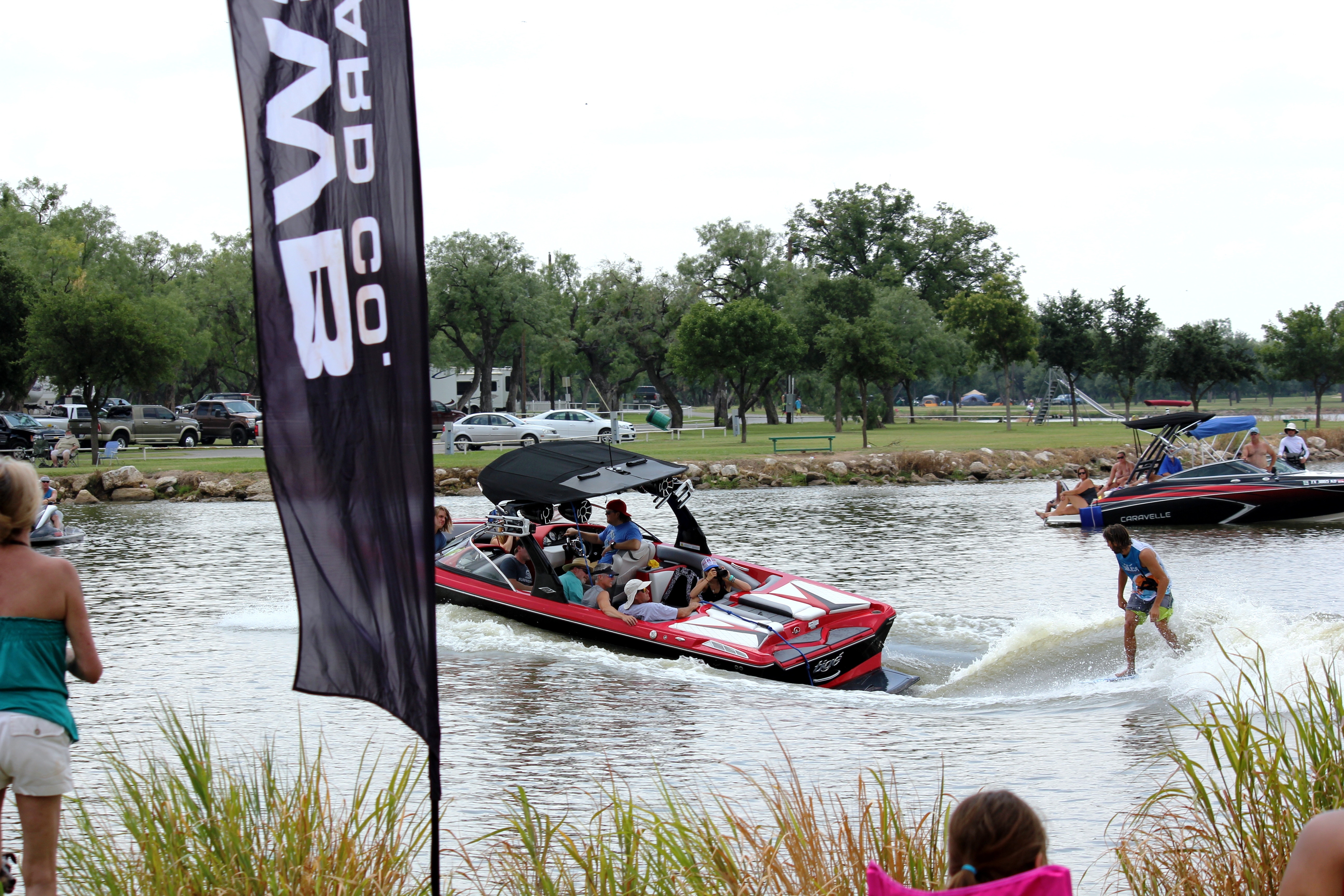 Above: TeamTige rider Dominic Lagace wakesurfing.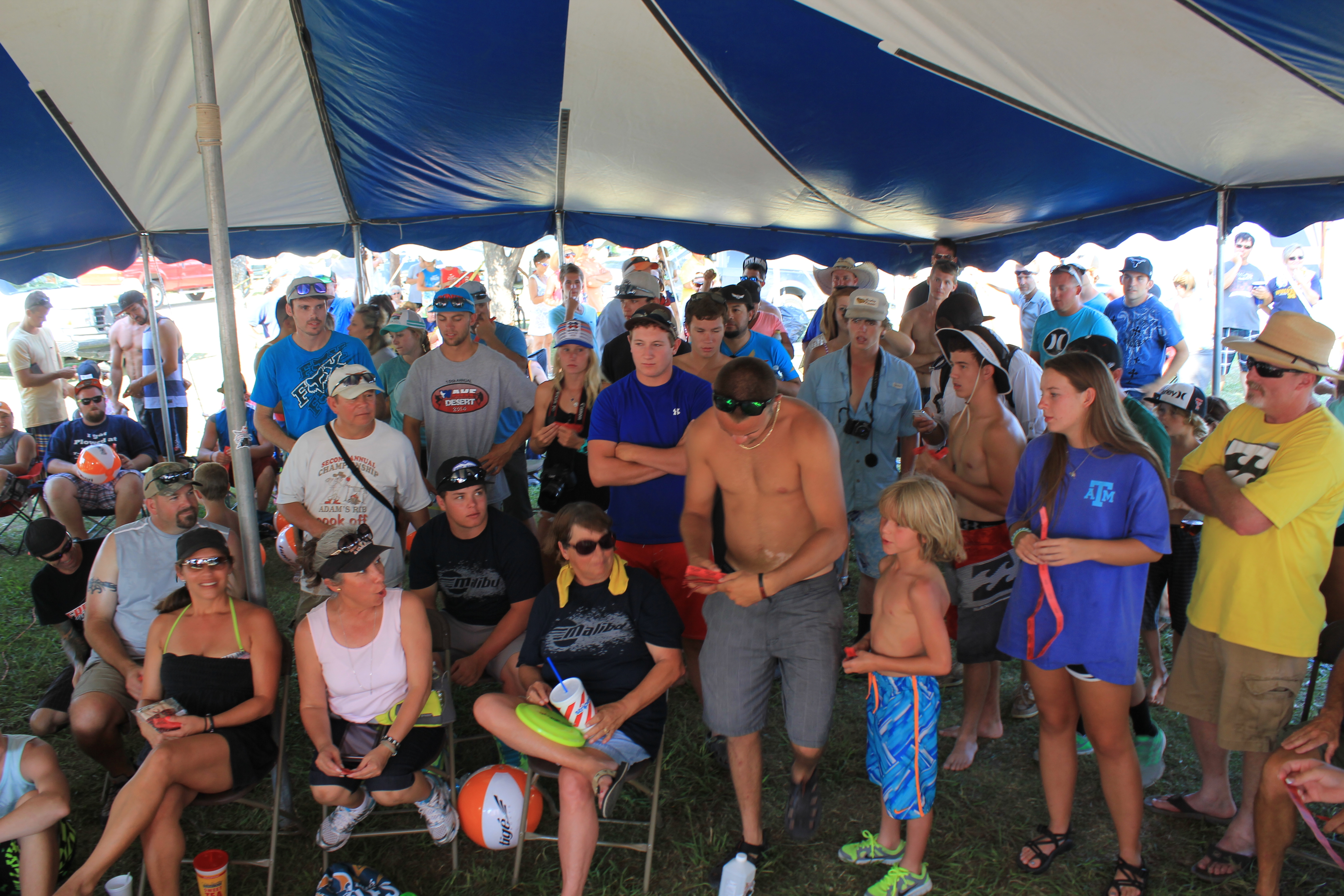 Above: Wake the Desert Raffle drawings
Above: TeamTige sweeps the podium for the Pro Men Longboard Division.
Above: Evolution rider Emily Agate takes 3rd in the Pro Women's Surf Division