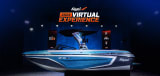 Tige Boats, Inc. Releases 2023 Virtual Experience with a New Look and Functionality
Abilene, TX -- For the third consecutive year, Tige Boats, Inc. is pleased to share the release of Tige Boats and ATX Surf Boats Virtual Experiences. The 3D showrooms are back for 2023 with all-new functionality and the addition of two new models to the Tige fleet, the Z5 and 22RZX. The Virtual Experience takes a traditional boat show or showroom and transforms it into an innovative online platform that assists you in choosing the perfect boat for your family or lifestyle.

"Every year, our team has stepped it up to provide consumers and dealers with the most exceptional and helpful research tools you can imagine," stated Charlie Pigeon, Founder, and CEO of Tige Boats, Inc. "The Virtual Experience showcases everything a consumer needs in the purchase process, and it also provides our dealer network with a very powerful sales tool. We strive to provide first-class experiences and put quality information in the consumers' hands to make their journey as seamless and memorable as possible."
When Tige Boats released the first-ever Virtual Experience in 2021, it was created to be a tool utilized in the absence of boat shows. Two years later, after the return of boat shows, it is integral in the buying process and for consumer research and information. For 2023, Tige upped the game -- the showrooms have an updated, edgy, industrialized look, and each boat model boasts a unique 3D experience. The individual showrooms allow consumers to view one model at a time or choose two models to compare side-by-side, just like you would in a real-life scenario. This new functionality lets users compare features, walkthrough videos, and styling without clicking between different browsers or tabs. On top of being an invaluable resource, the Virtual Experience is an excellent way to involve friends and family in the exciting process of selecting your dream boat.
Both Tige Boats and ATX Surf Boats display their own designated showrooms. Immerse yourself in the Virtual Experiences here: TIGE BOATS VIRTUAL EXPERIENCE / ATX SURF BOATS VIRTUAL EXPERIENCE
About the Virtual Experience:
The Virtual Experience provides a unique and in-depth look at every Tige and ATX individually or side-by-side, including walkthrough videos from Tige's top product professionals. Each boat offers four short videos highlighting that model's features, including overviews of the boat's specifications, storage, interior, and helm. Users can also learn more about the award-winning GO System powered by TAPS 3T, award-winning Alpha E3+ Tower with SolidShade, Audison Pro Audio, Indmar Raptor Engines, and the patented Convex V Hull.