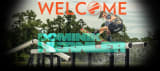 Tige Continues to Stack the Deck with Dominik Hernler
We are proud to announce the addition of Dominik Hernler to our elite team of professional wakeboarders.
"I'm so pumped to have the opportunity to team up with Tige Boats," said Dominik Hernler. "There's no way I could miss being a part of what Tige is building!"
"Dominik is an insanely skilled and well-rounded wakeboarder. We are excited to have him on our team," stated Daniel Gutierrez, Director of Design and Marketing for Tige Boats. "Having input from a diverse team of athletes allows us to design boats that deliver big results for all styles of riding!"
Dominik is one of the most dominant young names in the industry. Coming as the 6x Austrian Champion, Dominik is certain to go down in the books as one of the greatest wakeboarders in history. He is also sponsored by Red Bull and Ronix.
Tige Boats, the only inboard manufacturer to be awarded eight consecutive Excellence in Customer Service awards, is an independent, design-driven company, celebrating over 20-years of uncompromising boat design. Tige produces the most innovative product line, ranging from 20 to 24 feet in length and specializing in premier wakeboarding and wakesurfing boats. Tige supports a worldwide dealer network, and is the current WSIA Leadership Buzz Brand of the Year -- check out what everyone's been talking about at Tige.com.