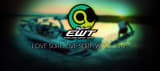 Tige Endless Wave Tour Registration is Open!
Registration is officially open for the EWT. Join us at the following stops this summer:
June 6-9 – Stop 1:
West Coast Wake Surf Open
Camp Far West Lake - Wheatland CA
June 20-23 – Stop 2:
WWS Summer Shred Fest
Horsetooth Reservoir - Fort Collins CO
July 19-20 – Stop 3:
Wake The Desert
Lake Nasworthy – San Angelo, TX
August 1 – 4 – Stop 4:
Boise Surf This Bash
Lucky Peak Reservoir at Spring Shores – Boise ID
September 12-15 – Stop 5 and EWT Champion:
Texas Surf Showdown
TBA - Dallas TX
Here's how the tour works:
TIGE RIDE DAYS
The days prior to each EWT Competition are scheduled as Tige Ride Days. Sign up to test drive any Tige boat and any surf board. You can also schedule a pro-rider clinic with prosurfers such as Chris Kinsey, Chase Hazen, Ashley Kidd, Dominic Lagace and others.
COMPETITION DAYS
At each EWT Competition, thousands of dollars in cash and prizes are available to win. Pros and amateurs will throwdown their best surf skills for a chance to be number one. To be eligible for the EWT Surf Champion you must register for the EWT separately and compete in at least four of the stops below. EWT Champion is the top points accumulated in their division from the four stops they competed.
To register for any of the EWT stops above, register for pro clinics, Tige test drives and have a shot at the EWT Surf Champion visit the Endless Wave Tour website. Keep up with the latest news on the EWT Facebook fan page.
Join us on a fun-filled summer as we travel from lakes all over the U.S. fueling the wakesurf revolution!

EWT Sponsors: Tige Boats, Wake9.com, Squids Wake, California Marine Sports, Waterski Specialty, Family Powersports, Prestige Water Sports, Brigade Wakesurfing, Eagle Marine and Ski Skeller Sports.