#TigeStories: The Powell Family
Some of my fondest memories as a child were spent on the many lakes in Texas. My father would be waiting for us to return from school so we could hit the road on a Friday night for places like Lake Texoma, Lake Nocona, and my favorite, Lake Possum Kingdom. We would camp out on the shore, and hit the water as soon as day broke. My 2 older brothers would waterski to their heart's content, and I would beg for the opportunity. I learned early at the age of 5, and I have been drawn to the water ever since.
Fast forward many years later, and it appears the lake is now drawing my own boys in. Approximately 5 years ago, I realized a long time dream when my wife and I purchased a 2004 Tige 22i. We were excited at the opportunity to spend some family time with our adult children, and of course, I couldn't wait to get back on the water more regularly. When we purchased the boat, the previous owner shared with us the TigeOwners.com forum and how valuable he found it as a resource. I logged on that same evening, and was welcomed with open arms from other Tige boat owners (provided I shared a picture of our boat☺). A quick search on the site assisted us in everything from what wax to use, to instructions on how to properly refurbish our teak swim deck. I was feeling like a wake boarder staring at the morning glass on the lake in the summertime.
Our first summer with the boat, we tried to spend as much time as we could at Lake Havasu, Lake Mohave, and other spots close to our home in Southern California. We thoroughly enjoyed meeting up with other Tige owners, and making new friends. In between our trips, we continued to visit the TigeOwners.com website if for no other reason than to learn more about our boat. We couldn't help but discover what a tight knit group of people Tige owners were, and how supportive they were to other Tige owners. We were hooked.
One day in 2012 while browsing the site, I noticed a "Tige Reunion" post. It appeared a gentleman by the name of John Coleman was setting up an event on Lake Mead in Nevada. My interest was piqued. What was this, I thought? An event where other Tige Owners get together for a weekend with their families? We were in! We couldn't wait for the weekend in September to arrive. Vacation dates were approved, the boat was ready, and our excitement was building… and then it happened. My wife and I received the call that forever changed our lives.
It was your typical summer Saturday afternoon in sunny Southern California. My wife (Pam) and I were walking through the grocery store when I received the call. Thankfully she was in another aisle at the time. It was an emergency room nurse at the Scripps Hospital in La Jolla, California. Our son had been in a terrible car accident and we needed to get there as fast as we possibly could. I asked "How bad is it?" The nurse responded "Well, he's alive, but he has significant injuries. The doctor will tell you more when you get here". I immediately walked over to the aisle where my wife was and said "Please put those back now, we have to go!" She looked at me quizzically, and I said "now!". I don't normally talk to wife that way, so I guess it's safe to say she sensed my urgency.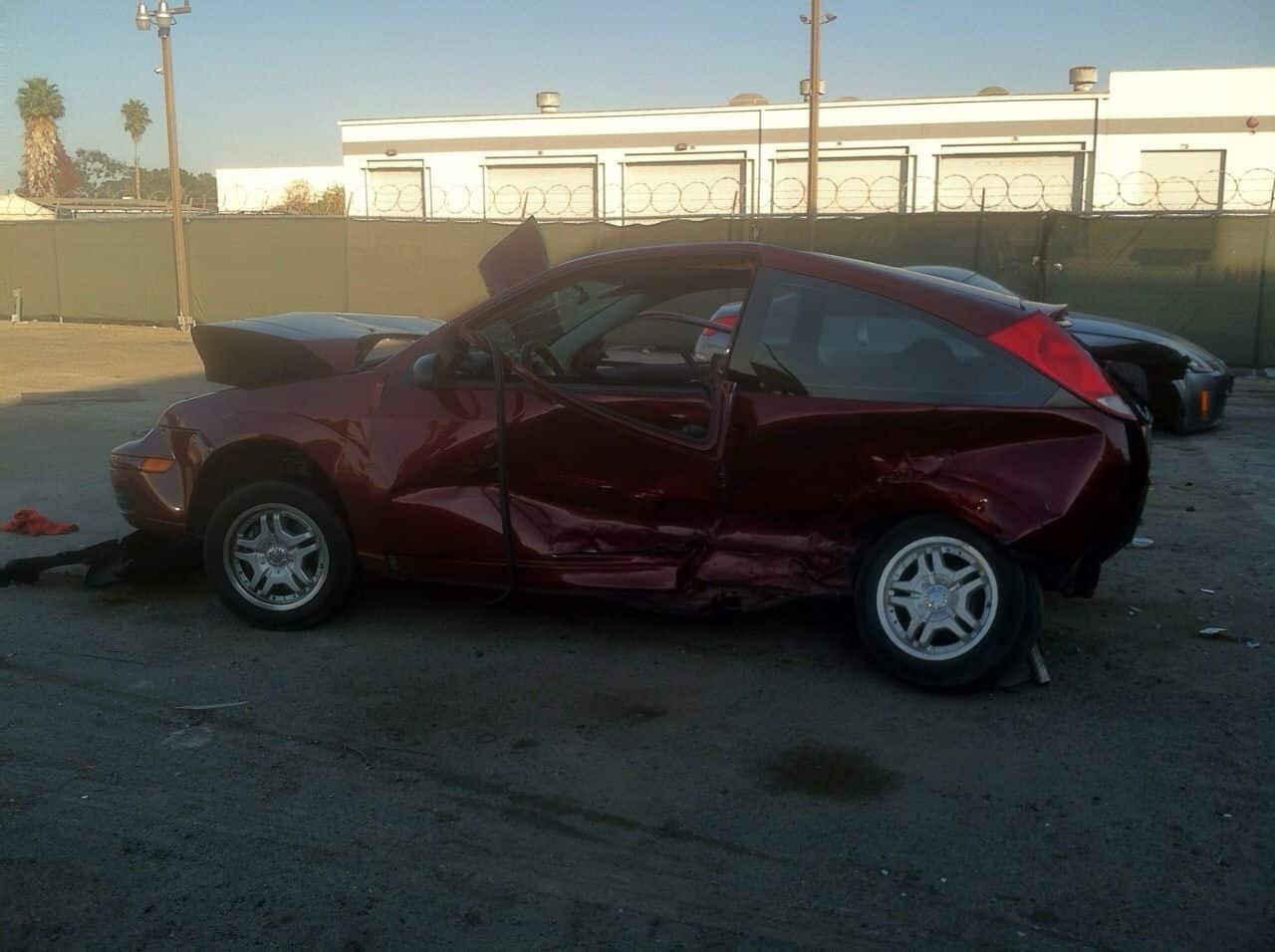 La Jolla, California is about an hour drive for us. I explained the details as we headed south to the hospital. Needless to say, we were both overcome with anxiety. When we arrived, our son was coherent, but in a tremendous amount of pain. The doctor later explained that our son had broken his back in a few places, and for the time being was partially paralyzed. We were devastated. I simply could not contain my tears as my son was laying there in front of us. Brandon (our son) went into surgery the same night. Thankfully, his paralysis was due to a blood clot they were able to remove, but it wasn't all good news.
The Dr. explained after the surgery that Brandon would need weeks in the hospital, months in a wheelchair, and some time with a walker before some sort of normalcy would return. However, things would never be the same. My wife and I started making our calls. First our families, followed by our employers, and then our other planned engagements. The Tige Reunion at Lake Mead was only a week away, so that was of course out of the question. We spent the next 2 weeks at his bedside waiting, worrying, and wondering. Would he walk again without help? Would he be able to work? How would we support him while still working ourselves? Would we both even continue to work? We lived on one breath relaxed and happy our son was alive, and another stressed about what the future held for all of us.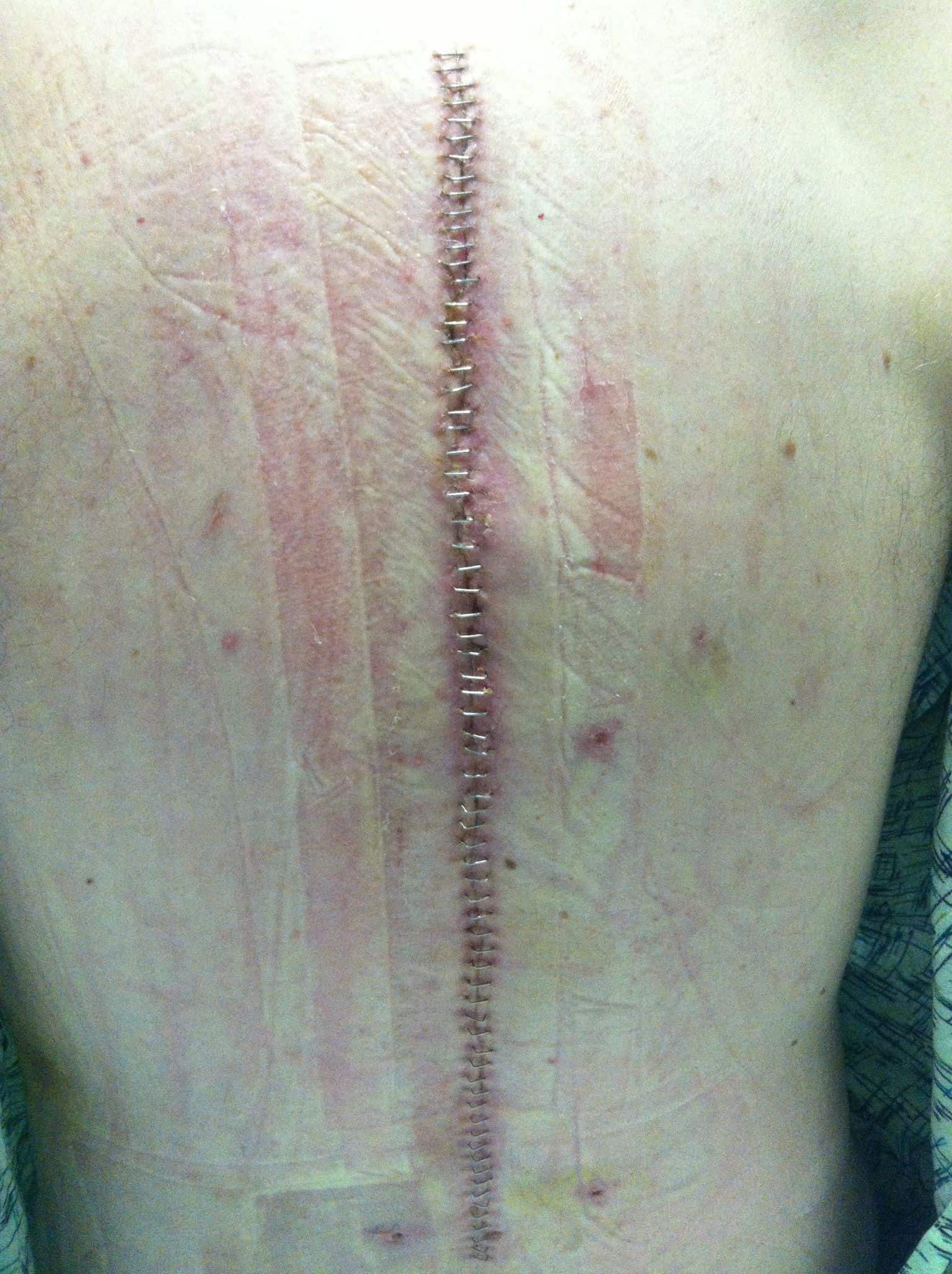 Brandon came home 2 weeks later in a wheel chair, but was utilizing a walker a week later. The Dr. had predicted the need for a wheel chair to last 6 months, so we were thrilled with his recovery. However, the side effects were more than we had anticipated. Brandon was visibly upset with his limited abilities. Although the Dr. told us he would never be 100% again, we were unprepared for the psychological effects that came with his injuries.
Approximately 6 months later, Brandon was back in his apartment, going to school full time, and exercising regularly. As positive as all of that was, he still struggled emotionally. The thought of a 26 year old man with limitations would undoubtedly affect many of us. His Mother and I wondered aloud on more than one occasion what we could do to help him "snap out of it".
A year had almost passed since the accident, and there it was again. Another reunion announcement was posted. The 2013 Tige reunion was to be held September 20 – 22. I immediately thought to myself "Wait, this can't be right". How was I going to ask my wife to spend our 22nd anniversary at the Tige Reunion? Thankfully, she was very excited at the idea, as long as our boys were included. I thought what better way to wrap up the year behind us!
We invited both of our boys, but only Brandon was able to make it. He had the time of his life. He was able to get up behind the boat and wake-board, but we wouldn't allow him to jump. You could see the temptation in his eyes more than once, but thankfully he listened to our requests to take it easy. Tige Pro Riders Chase Hazen and Dominic Lagace were also there. They were both generous enough to teach Brandon how to wake surf for the first time, and he has been hooked ever since. Many of the other Tige Owners were aware of Brandon's accident, and were shocked at his speedy recovery.
The 2014 Tige Reunion was a special event for the Powell family. The whole family was able to attend this time. What a treat at this point in our lives. Our boys were able to wake surf behind our boat for the first time, and Brandon was welcomed behind other Tige Owners boats.
Brandon still struggles. He cannot do the things he enjoyed as a teenager such as skateboarding, football, and other physical activities. He works full time, and wants to return to school. But the one place he smiles, the one time he seems at his happiest, is when he is behind our Tige.

As I sit here documenting what has happened to our family over the last few years, I can't help but be thankful. We are thankful for our families' health, as we know all too well how quickly we can lose it. We are thankful for the friends we have met through owning a Tige boat. We are thankful for the community that exists on Tigeowners.com. And we are thankful another reunion is right around the corner. Will we attend? Good question…
We met Brandon for lunch yesterday, and indicated we may make plans for a longer stay at this year's reunion. Brandon responded by stating "Yeah, that's a good idea, because we can get some time in before everyone else gets there". I looked at Brandon with a smirk, and started to say "Wait, who said you were…" before I was abruptly cut off. "Oh I'm invited Dad – I just invited myself!"
A special thank you to the following Tige Owners for their support and kindness over the last couple of years to Brandon and the rest of the Powells;
John Coleman (Bad05), Mike Sims (Chpthril), Dan Theisen (Dan and Christy), Mike Campbell (h2osk8er00), Chase Hazen, Dominic Lagace, Jean Wagner, and the countless others who attended the events and made them so special.