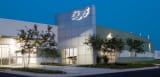 Welcome to the Tige Blog!
It's time for a new journey, and we are so excited to kick off the launch of our new blog.
We are the Tige Corporate team, and we're going to get you the inside scoop of everything going on here at the manufacturing center.
There's more to Tige than just a boat. Tige Corporate office is located in Abilene, Texas and employees over 140 talented and creative individuals from all of over the world. This blog was created to share just that: how different we are. The Tige Blog will offer stories from employees all across the facility, professional watersports athletes, and people just like you (yes, you!).
Charlie Pigeon, Tige founder and CEO, has chosen to listen to his customers wants and needs over the past 20 years. And we'll listen here. We look forward to your comments on our posts, and if you have any pictures, videos, or stories that you would like to share, email them on over to cwagley@tige.com.
There are a lot of exciting things going on here at Tige, so we hope you stay tuned and continue to connect with us!