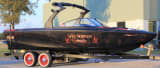 Your Dream Boat in a Wrap
A few months ago Wet Sounds, our audio manufacturer, wanted us to create a fully personalized Z3 to use as their demo boat. From the upholstery to the captain's chair to the old school rims to having all chrome painted flat black, everything is completely unique to fit the "rat rod" theme Wet Sounds dreamed of. They wrapped up their customization options with a Sirlin Wrap and it looked sick!
The boat wrap fit every curve and line of the Wet Sounds Z3 perfectly. We loved this customized look so much that we have decided to partner with Sirlin Wraps to offer all Tige owners the opportunity to wrap their own boat!
Sirlin Wraps are a durable vinyl covering available for traditional and pickle forked Tige Boat models, and can be pre-designed or one of a kind. All wraps are color customizable with the choice of a full side wrap or a full side + transom wrap.
You dream it, we build it!
Check out these other wraps we have seen: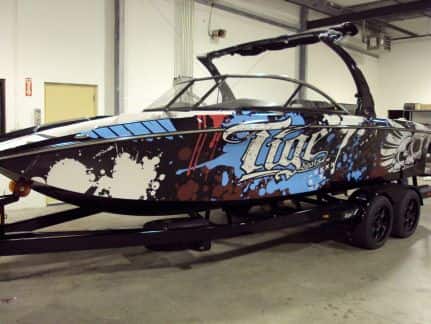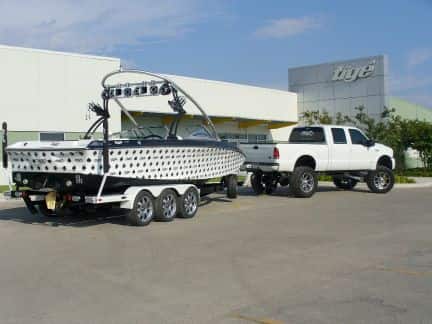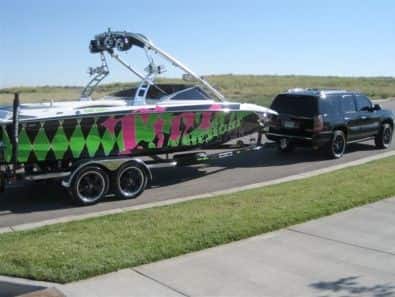 For more information and to see all pre-designed wraps, check out our website or email info@sirlinwraps.com.