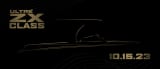 We were given one objective: take everything that makes Tige so sought-after—the surf performance, the handling, and all of the luxury amenities—and take it to another level. To achieve this, we rolled up our sleeves and rewrote the book on what a luxury, ultré elite surf boat can be.

DEALER MEETING DATES
October 15-16, 2023
LOCATION
The Omni at The Star
Frisco, TX

RSVPs + Hotel Info
Hotel accommodations at The Omni are limited and available on a first-come, first-serve basis. Each dealership location will receive one complimentary hotel room, but an RSVP is still required. Additional hotel rooms at The Omni will be available at the dealer's own expense (Tige will charge your parts account).

Once rooms are sold out at the Omni, there will be an overflow hotel. Dealers will be responsible for booking their rooms at the overflow hotel. If the Omni is full when you RSVP, you will receive an email fromTige letting you know to book a room.

Please complete the RSVP form ASAP to save your spot.


Itinerary

SUNDAY, OCTOBER 15
6 PM - Evening Happy Hour + Ultre ZX Reveal
MONDAY, OCTOBER 16
8 AM - 3 PM - On-water demos + classroom training on rotating schedule
3 PM - Event ends
*Departing flights on Monday should depart no earlier than 5 PM CST.

--

Want to level up your dealership's game with the launch of the Ultré? Optional extended learning and demo opportunities are available Monday afternoon/evening, October 16.

You'll have the opportunity to:

-Schedule necessary one on one meetings with the Tige Team
- Schedule a strategy session with your RSM and the Tige
Marketing team on your specific market opportunities for the new Ultré ZX Class
-Spend extended time on the water getting to know every detail
and competitive benefit of the Ultré ZX Class. Your time will include surfing
and wakeboarding the boats.
-Create your own content. Load up your phone with photos and walkthrough
videos to post on social media or to send to prospective buyers.

The official dealer meeting and Ultré ZX Launch ends Monday at 3pm. Monday night is optional, and hotel rooms are at your dealership's own expense. Limited rooms are available, so please RSVP to save your spot ASAP.
*Rooms cancelled after September 22, 2023 will be at the dealership's full expense and deducted from your parts account.
THANK YOU TO OUR CURRENT SPONSORS:
Indmar
BoatMate
Protomet
Audison
Enovation Controls
North Point
Skylon
Hurricane Towers
Billet Industries
Wells Fargo
Boats Group
Livorsi
1st Mate Logistics
ACME Marine Group
APEX Canvas / Commercial Sewing
East Penn Manufacturing Co.
Composites One
Liquid Lumens
GatorStep
Total Plastics
Uniforce Plastics
Heubach Corporation
Universal Products DJB
Jefco Mfg.
AIM Support Co.
Ameritcool
Big Sky
Bluewater
Farco Plastics
William F Miller
Marine Fasteners
Scanstrut
Spradling Int'l Marine
TH Marine