Charlotte Ski Boats In-House Boat Show | North Carolina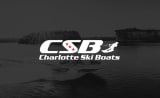 Get a lasting impression from the very first glance. See what's new with the 2023 Tige line at Charlotte Ski Boats on January 13-14 at their In-House Boat Show!
For more information email Tanner Norris at Tanner.Norris@charlotteskiboats.com
Let us know you're coming!