Detroit Boat Show | Michigan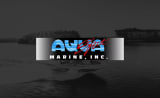 On January 17-February 4, head to the Detroit Boat Show with Aqua Sports Marine at Huntington Place to check out the 2024 Tige Boats lineup!
Saturdays: 11am – 8pm
Sundays & Monday: 11am – 6pm
Tuesday – Friday: 3pm – 9pm
Contact Brad at (810) 629-2800 or brad@aquasportsmarine.com for more info!
Let us know you're coming!