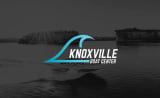 Check out Tige Boats with Knoxville Boat Center on March 2-5 at the Knoxville Boat Show! The event will be held at the Knoxville Convention Center, see times below.
Thursday, March 2: 2PM-8PM
Friday, March 3: 12PM-8PM
Saturday, March 4: 10AM-8PM
Sunday, March 5: 11AM-5PM
Let us know you're coming!