Shake the Lake Bala - ONTARIO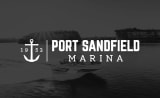 Come see Port Sandfield Marina and Tige Boats at Shake the Lake Bala! It's a music festival located on a private lake in the heart of Muskoka. Purchase tickets for Canada's best rock n roll, folk and funk www.shakethelakebala.com.
For more information email Nada Blair at nada@portsandfield.com.