The Bart Hall Show | Pomona, CA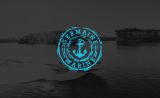 Next summer's goals can be today's reality. Lucky for you, Germaine Marine is ready to show you everything a Tige has to offer at the Bart Hall Show in Pomona, California! From March 1-3, head to the Pomona Fairgrounds to check out the 2024 Tige lineup.
Location: Pomona Fairplex
Times: Noon - 8pm
Email Brad Grupenhagen at brad@germainemarine.com for more information!
Let us know you're coming!