Utah Boat Show and Watersports Expo | Utah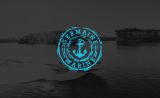 The Utah Boat Show & Watersports Expo is the best place to find anything related to boating. Compare all types of boats; houseboats, fishing boats, ski boats, wakeboard boats, pontoon boats, and more! Come check out the 2024 Tige Boats lineup with Germaine Marine.
Where?
Mountain America Expo Center - Sandy, Utah
When?
February 1-4, 2024
Times?
Thurs: 2 PM -9 PM
Fri: Noon-10 PM
Sat: 11 AM-9 PM
Sun:11 AM-6 PM
For more information, email or call Adam Brewer at Adam@GermaineMarine.com or 801-682-8933
Let us know you're coming!